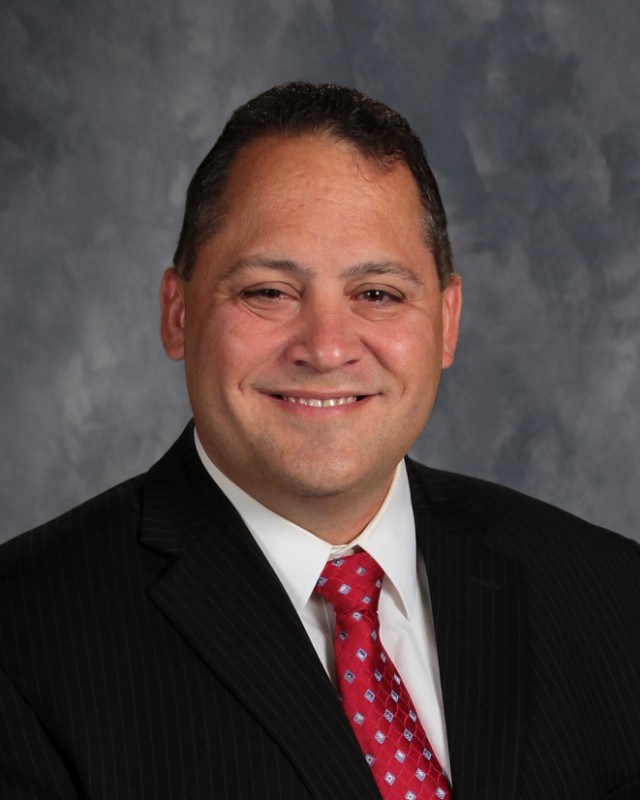 March 28th, 2020
Dear USD 289 Students, Parents, and Patrons,
This continues to be an unprecedented time in our state and district. As we navigate the many changes brought about by COVID-19, we understand that this can be a time of anxiousness and uncertainty for many families. What isn't an uncertainty is the love and passion our staff have for our students, their families, and one another and the care and support our community has for one another. Our staff miss their students immensely and are dedicated to providing them meaningful learning opportunities for the remainder of the year. We will get through this together!
On Thursday, March 26th, Franklin County issued a "stay at home" order. Today, Governor Kelly issued a statewide "stay at home" order. I want to assure you that these orders WILL NOT impact our ability to serve meals in USD 289. These meals are for ALL children ages 1-18 and do not have to be a student in USD 289. Additionally, these orders will not impact our ability to offer a continual learning plan. Our staff has been working very hard over the past week to finalize the USD 289 Continual Learning Plan. The following are important details, I would like to share with you regarding the Continual Learning Plan.
The Continual Learning Plan will officially begin on Monday, March 30th, 2020. There will NOT be any assignments the week of March 30th. Teachers will use this time to connect with students and families. If you do not have internet or technology, teachers will be reaching out to set up a learning plan using paper and pencil.

Grab and Go breakfast and Lunch will continue to be served. These can be picked up at Wellsville High School and/or delivered. The "stay at home orders" do not impact this service or your ability to pick up the meals.

The plan includes a very workable path for seniors to complete graduation requirements - both for students who have internet access and those that do not.

Teachers will focus on essential learning and essential outcomes for students - "less is more."

This is a flexible plan that is adaptive as needs change.

The plan supports all populations of students.

Due to challenges associated with COVID-19, students will not be brought back into the building for small group learning at this time.

The MAXIMUM student commitment each day are as follows:

Pre-K : 30 minutes

Grades K-1: 45 minutes

Grades 2-3: 60 minutes

Grades 4-5: 90 minutes

Grades 6-12: 30 minutes per teacher (3 hours max in a day)

The plan has had input from multiple stakeholder groups (teachers, administrators, counselors and parents).

The CLP will not be simply making copies of worksheets and sending them home.

The CLP will not require hours of screen time for students and parents.

Operational aspects of the plan have been shared with the Franklin County Health Department to ensure that we are in compliance with all county health guidelines related to COVID-19.
Thank you to all families who filled out the survey. This information was essential in building and finalizing our plan.
Due to the "stay at home" and social distancing requirements from Franklin County and KDHE, all USD 289 Spring activities have been canceled. We understand that this is a tremendous loss of our students, families, and community. I am happy to announce that there will be a graduation event on May 16th to honor and celebrate the senior class of 2020. While the event will not be the traditional graduation ceremony, we will be working with parents and students to create a meaningful and memorable event that recognizes, celebrates, and honors our seniors. This event will comply with all health department and state guidelines in place at that time related to COVID-19.
Students (with parent permission) can check out a Chromebook to use at home as part of their Continual Learning Plan. If you would like your student to check out a Chromebook, please complete the online checkout form here. Chromebook Checkout Form Announcements regarding Chromebook pick up will be made next week.
With students unable to return to the building, teachers, administrators, and staff have cleaned out lockers and desks, so that students and their families can pick up these items this coming week. Elementary students can pick up their supplies on Monday. An announcement regarding secondary student pick up times will be made on Monday.
A huge thank you to our teachers and entire USD 289 staff who have worked tirelessly to develop the Continual Learning Plan this past week. And thank you to our Food Service staff and volunteers who served 1,921 meals this past week.
Parents and community members continue to be extremely supportive through what I know are times filled with anxiety and uncertainty. Just a reminder that our frequently asked questions and answers have been compiled and can be found here. We will continue to update through the remainder of the year.
With any challenge, comes uncertainty, but also opportunity. The opportunity to learn in a new way that provides them more choice and flexibility. Together, we can make this a memorable and valuable learning experience for all students. It is A Great Day to Be an Eagle!
Sincerely,
Ryan Bradbury
Superintendent
USD 289 Wellsville