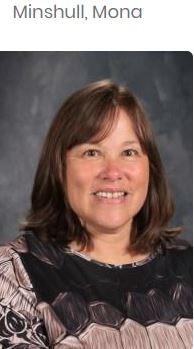 Kindergarten is working very hard to learn all of the different rules and routines. Going to school ALL DAY is something we are learning about too! We have done a great job in the lunchroom and during our recess time.
We will send home a newsletter beginning in Sept. that will show the curriculum highlights for that month. In Kindergarten we actually do our best to coordinate the skills and activities so what is happening in one room is most likely happening in the other two rooms as well. This monthly newsletter is also the place you will find any important upcoming dates to track.
Please feel free to contact us if you have any questions.
Mona Minshull Jaime Speer Ann Unruh
Each of us has a planned time between 1:00 pm and 1:45 each day except Wednesday. If you need to speak with one of us, this is the best time to reach us.
Take a look at a TYPICAL kindergarten day.
Click on the schoolhouse below to see the schedule.